The Question: How do you make a printer wireless? Is it even possible? Or do I need to buy a new printer? I just went from PC to laptop.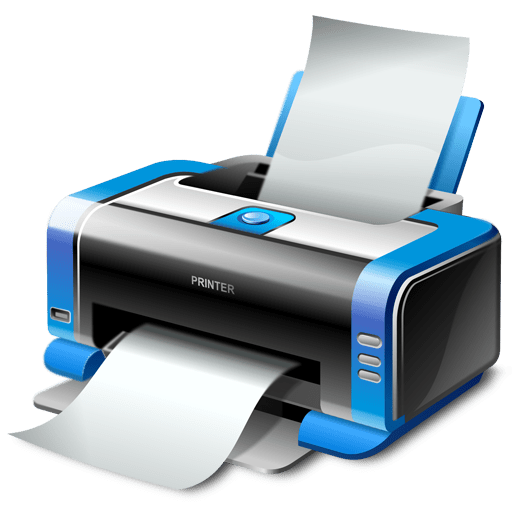 My Answer: Ah, yes. Wireless. It is nice to have wireless freedom with a laptop isn't it? You are not tied to a desk anymore if you want to go online or play a game. But, the downside is that many printers (especially older printers) still require some type of physical cable or device in order to allow you to send print jobs to a printer. How can we make it so that it is possible to print to an existing printer wirelessly?
First off, almost all new printers have wireless capability and they are extremely easy to set up. All that you need is a wireless network at home (Chances are, if you have a laptop you already have a wireless router set up in your home.) You can find wireless capable printers at any major retailer, such as Wal-Mart or Target, that has either Apple's AirPrint or Google's Cloud Print technology built in. Wireless printers can cost as little as $80. Some of the higher-priced printers (over $150+) even have a built-in Ethernet network port and fax capabilities.
But what if you are like me and just are not able to go out and purchase a new printer? Luckily, there are few different ways to take your current printer and sort of 'convert' it so that you can print to it wirelessly. Here are the different things you can do:
A Print Server is a tiny little device that connects your printer's USB port. It converts the printer's USB port into a wireless connection which connects to your home wireless network. After the wireless is set up, you open Devices and Printers on your Windows 7 computer, or Printers and Faxes on your Windows XP computer then search and connect to the printer. Here is a link from NewEgg.com that has several different types of wireless print server devices at different price points:
http://www.newegg.com/Product/ProductList.aspx?Submit=ENE&N=100007830%20600014429&IsNodeId=1&name=802.11b%20%2f%20g%2c%20RJ45
Share the printer on an existing computer.
This isn't exactly a way to make the printer "wireless", but it does allow you to print over a wireless network to a computer that is already running. Fortunately, this is pretty easy to do. Open open Devices and Printers on your Windows 7 computer, or Printers and Faxes on your Windows XP computer and right-click on the printer. Choose Printer Properties, then click on the Sharing tab to set up sharing. The problem with sharing a printer is that the computer that is sharing the printer must be turned on and running. Printer sharing isn't exactly a power-saving option, but at least it is an available option….
So that is pretty much it. As always, feel free to leave a comment. Cheers!
-Joe